Anyone who knows me, will know I love coffee.
It's my morning brew.
My weekend treat with the papers.
It warms me when I am cold and the caffeine kick starts my creativity.
However, I know that too much isn't good for me, but I struggle when it comes to herbal options.
I work with Pamela Spence, a medical herbalist, and when it comes to drinks that boost your health as well as hitting the hot beverage spot, she is the queen of concoctions that are good for you, really good for you. 
She recently told me, "Committing to swap in one or two herbal infusions every day will soon bring noticeable changes to your health, and you'll open yourself up to a whole new world of flavours, with potentially life changing benefits."
She works with some top tea companies, like Twinings, and they have made some delicious herbal infusions, but today, she is here telling me, and you, how to get more out of your herbal tea and that the days of dust in a mug are over.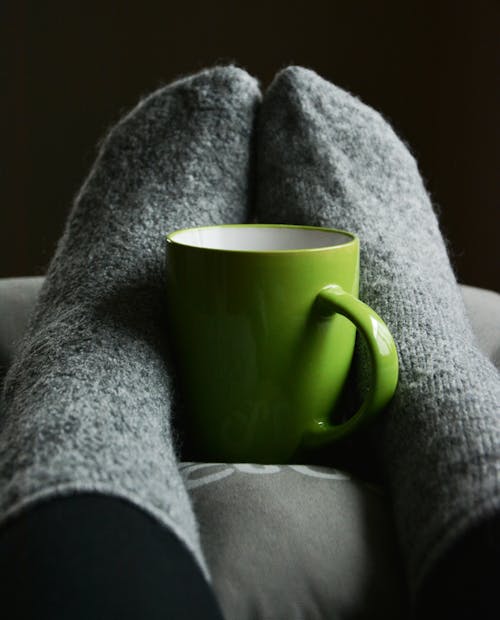 CALM: Chamomile is a wonderful relaxing herb often used as a base for calming blends. Mix with lemon balm or lime flower to soothe away the stresses of the day.
DIGEST: Peppermint, spearmint and fennel make a lovely combination to support digestion, ease bloating and relieve nausea.
DETOX: Dandelion and burdock roots, lemon and ginger are traditional combinations to help improve your detox pathways. Drink regularly to improve elimination of toxins.
DEFEND: Many herbs contain good levels of vitamin C that can help our immune system. Look out for rosehips, hibiscus, acerola and berry teas. Echinacea boosts white blood cell counts….I think I need this as both my sons are off school already with colds.
BOOST: Rosemary and cardamom both help to improve focus and attention. Guarana contains caffeine in a slow-release form so is less likely to give you the jitters.
Pamela really is brilliant, and if you like what you read here, why not see what else she has to say, why not join her new three part challenge?
It kicks off today and you can sign up here https://bit.ly/3kjUmGK there are no strings attached but if you want to go from StressFUL to StressLESS, this is the place to be.
If you are you a busy woman who does too much and struggles to slow down, she hears you! She has opened an online community to help women reduce their stress levels by living in harmony with nature rather than constantly in battle with it. Why not make one of those herbal cuppas I mentioned above, sign up and find out you could live a better life!!!

Have a great week. 

Natalie