Hillary Clinton was once reported to have said, "It is important to learn how to take criticism seriously but not personally," during a speech at NYU, and added, "Critics can be your best friends if you listen to them, and learn from them, but don't get dragged down by them." 
I think this is a fabulous way to think about the dark side of working in PR and if you can do this, it can prevent comments from leading you to self-doubt, or worse, giving up on your dreams, which isn't what we want. 
There's no denying that working in the PR industry is great and I know I've had some amazing opportunities over the past two decades, but it's also a tough gig that takes determination, grit, and resilience, sometimes bucketloads of the stuff, and then a little bit more.
Whether you work at an agency, are a press officer as part of an in-house team, or have taken the bold move to go it alone, the demands of clients, bosses, and the media can be a juggle and the fear can be real.
Factor in the odd off the cuff comment, complaint, or snide remark, and your confidence and self-belief can take a bit of a hit.
I hear you, I really do, but let me tell you this, it doesn't have to be that way and you aren't alone – you have me!
I've been there, got the 'Can You Do It Again' t-shirt and I know that we can learn from each day from the feedback we receive, constructive or otherwise, and become the best PR possible.  
People, be that the media, clients, or even family and friends, can judge you and what you are doing, but you have the power to think about how you respond, and believe me, letting go of the negatives is going to really help you, today, tomorrow and in the future.
If a journalist tells you that your press release doesn't have a news hook, look at it again and see what's missing, or even better, ask them what would work for them and get it right next time.
If your client gets a one-star book review on Amazon, remind them to look at all the five-star comments they do have and maybe see that this won't damage sales – it could just make things look a bit more real and balanced.  
Maybe your boss makes a comment about how effectively you are working from home, but if you keep a timesheet and can list your wins and also give them some feedback from your contacts, you've got this covered.
While we generally want people to like us, and for praise to be bestowed upon us morning, noon, and night, that simply isn't the real world.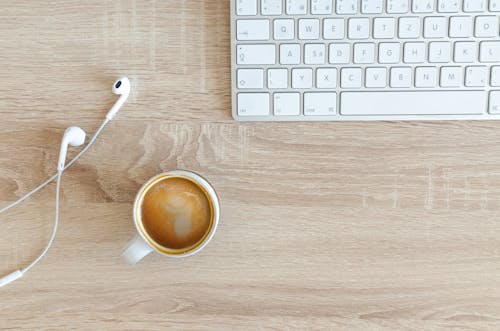 Comments might sting, and you may well feel as if they are unjust, but if you can take a step back before you respond, that is the first part of gaining control and perspective. Very too often we want to do something with our feelings as soon as we feel them but that generally is not a great idea and could lead to things getting really out of hand.
Once you have had time to reflect, no one says you have to reply straight away, you can go back with a calm, clear response, or maybe, you don't need to say anything. Learning to move on when someone has criticized, especially when it's not fair or true, can stop you from going for your goals, and we don't want that to happen. Maybe that client didn't like the quote in your press release, but that doesn't mean you can't right. No, a contact at Red might not want to review a new range of coffee, but that doesn't mean you can't pitch, it just wasn't for them.
It could well be that you take someone's words, digest them and then move on, I am not saying let people get away with being rude to you, but taking ten minutes to process your emotions, perhaps by writing things down in a journal or going for a walk, will stop it from dominating your day and making things worse.
The reality is, feedback might hurt, but it also reminds us that we have flaws and that being a good PR doesn't mean being perfect.
If you play on your strengths and work on your weaknesses, you'll be far happier, more confident, and able to enjoy your work and celebrate your successes, and as  Eleanor Roosevelt said, "Do what you feel in your heart to be right – for you'll be criticised anyway. You'll be damned if you do, and damned if you don't."
If any of this resonates with you, and you would like to book a discovery call to explore how I could help you, get in touch and I'd love to chat.
Natalie