While you might feel as if you want your money back already from 2021, I am sat writing this post in my office feeling positive about the future.
Yes, we have been put back into lockdown, homeschooling is a reality once again and people are battling a range of challenges and emotions, but there is light at the end of the COVID tunnel as the vaccine is rolled out.
One thing I do know, is that now is not the time to hide in the shadows and to shy away from the spotlight.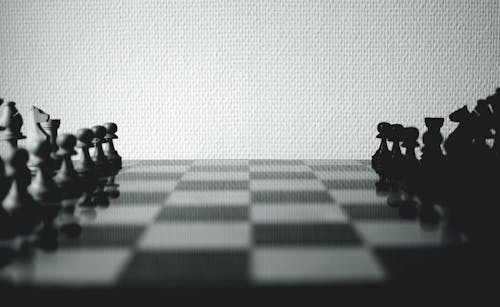 While you might be putting your clients out in the press, this is also a time to be letting them know what you are doing during the ongoing pandemic.
The processes you are putting in place.
The ways in which you are adapating as a business and supporting your clients.
How you are keeping in touch with contacts, as well as making new ones.
The ways you are networking and ensuring you are ahead of the curve.
Yes, this is a tough time, but we will come through it and you will find a way to make it work.
The thing is, you don't have to do this alone.
As well as peers, colleagues, clients, family and friends, you also have me.
I am a career and confidence coach for PR professionals, just like you, and I understand the challenges you face at the best of times, as well as those at the moment.
I spent over two decades working on the front line of media relations and I know that it can be a fulfilling, but full on career path and have done the PR for everything from printers, cables and Betty Crocker, to men's shirts, Tom & Jerry and sea turtles.
I know my media lists from my forward features list, I know when to call, and not to call, who to email, what makes a story, how to win a client and when it comes to coverage, I had it covered.

I know the highs are super high, and the lows, well they can be pretty tough to deal with. 

I know that you are spinning more plates than a socially distanced dinner lady and that you are meeting multiple deadlines, each one as important as the others. 

You have clients, staff, journalists, influencers, photo desks and suppliers all wanting and needing different things and there is only one of you. 

The thing is, you can do it, but you need to do it your way. 

On your terms. 

You need to set your boundaries and keep to them.

You need to know your worth, and believe it. 

PR is ER, so no one is sick, just wanting to be in the press. 

Today I work as a fully qualified coach and mentor for PR professionals and help them create a business, career and life they love. 
I want them to thrive in their work, not to survive and live from one skinny latte to the next, with each day being a rollercoaster of 'did we get the coverage' scenarios. 

From sending out cameras to the tech press to running media parties Red Square, to writing more press releases than I've had hot coffees (they always go cold and need reheating) to running EMEA campaigns for international TV companies, I have been there, done that and not only had the hangovers and received the awards  but also lost the clients, made mistakes and had the moments of, why do I do this?

I love the PR industry, and I love helping my clients to love it as well. 
From my seaside office in Devon I offer a range of services, all online, to ensure my expertises and experiences are available to everyone, on some level. 


To kick things off, I have a free Facebook Group – The Visibility Hub – where you can hang out and find out more about PR, how it works, what it looks like and how you can boost your path in this world. 

I have written PR School – Your Time to Shine and this is a masterclass in publicity that can be used by small business owners, those running an in-house function as well as PR consultants who are looking for a skills based backup as well as some cheerleading from me.  You can see more at https://amzn.to/3pNwlKE

My membership option, The Visibility Club,  offers three live coaching sessions with me a month, we have a book club on the last Thursday of the month at 8pm, and there is also a closed FB community where members share ideas, collaborate, we have offers, news alerts, media requests etc. When you work alone, are in-house at the top of your game, or are running the PR function and need some new ideas, this is the place to be. It's a safe, kind, professional space where friendships are made, problems are solved and new ideas are brought to life.

I also offer one off coaching and mentoring sessions and these come in at 15 minutes, 30 minutes, 60 minutes and 90 minutes.  This can be around one area, or maybe a skill set or even your CV, web copy or a pitch as my international PR background has given me a huge insight into how the world of PR works and the pressures consultants are under. 

I will be launching my six week programme for PR professionals so they can really dig deep and get to grips with their business and careers and I have a brand new 2021 mastermind that I am super excited about. 

I also offer ongoing, one to one coaching. For this I recommend a minimum of six sessions so you can absolutely get to grips with what's going on with you, explore ideas that might work and find new pathways so you can really create the business, career and life you want.
I blend ICF standard coach training with mentoring experience to create a holistic approach for people who work in the PR industry and want to be their very best, without burnout, self sabotage or imposter syndrome dragging them down. My one hour Zoom sessions are client lead, I am a curious coach, I love to listen and to then ask my clients the questions that will really get them thinking. I don't rush you, I give you time and space to think and as one client recently said, her sessions with me were her 'me time' and she really valued that hour each week. My one to one clients get a copy of my book, PR School as part of their welcome pack, and have email access to me during office hours and I promise to reply within 24 hours. 
The reality is, at the heart of all my work is visibility and I work with each client to help them show up and shine in all they do, and maybe I could help you to do that too? 

If you like the sound of what you have read, why not drop me a line via natatalietrice@natalietrice.co.uk or book in a free, 15 minute discovery call to see if I could be the right coach for you in 2021. 

Take care and remember just how awesome you are. 

Natalie